Who is Dammi Abesinghe? Can you tell me a little bit about yourself?
Well, to be quite honest I'm a very simple down-to-earth individual.  Not a complicated enigma to decipher at all, and people who know me well enough, know that about me. I'm also a rather sensitive individual as well! Apart from that I have to add that I am an ardent lover of nature and animals.  Profession wise I'm both a professional beautician and a model. I love what I do, and I do what I love. And I'm quite happy that I have been able to excel in the work that I've been involved with.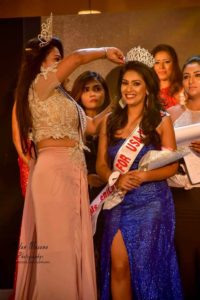 How did it feel to win the International Ms. Sri Lanka 2018 title?
I honestly cannot put into words the joy I felt at that moment. Ever since I was a little girl, winning the title of a beauty pageant has always been one of my dreams. And being the emotional person that I am I was simply overwhelmed when they announced my name! But it's not always about winning. Participating in that competition itself was truly a life changing experience and one that I will cherish in years to come.
How do you engage yourself in your free time?
I wouldn't say no to a good book or a shopping spree, haha! But I do a lot social service when I get some time off. There are a few children's orphanages that I frequently visit and I spend my entire day with them.  Since I'm a beautician I dote on the little girls! I really spoil and pamper them sometimes but it brings me nothing but sheer joy doing that. Being the nature lover that I am, I take part in many programs such as beach clean ups, planting trees and do a lot of gardening as well. Mother Nature has given us, human beings so much but we sometimes tend to forget our responsibility to her.  Pollution has truly taken a toll on the planet and if we don't act now the generations after us will be the ones to suffer.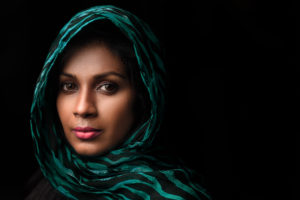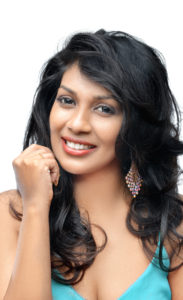 What are your thoughts on the modeling industry in Sri Lanka?
 There are a great many professional models who have achieved greatness in the international arena who hail from our beautiful island nation. A recent example is Januka Rajapaksa, winning the title of Best Male model at the 'Best Model of the World' for the year 2017 in France. So, we are not short of talent at all! But what our country truly lacks are modeling institutes which are of an international standard. It's high time that we standardize and regulate these institutes as well. This way we can ensure that quality professional models are the end result. Having said that, what the people in our industry have achieved is immense; with the little resources that we have.
Why do you think the modeling industry has been associated with negative connotations lately?
There is a very crude trend now, where women  'posing' as professional models engage in very 'questionable' photo-shoots to get there sixty-seconds of fame on social media. And this has invariably affected our profession in a very negative manner.  People have this misconception that showing a bit of skin is what modeling is all about! Sadly, instant fame is what most of these individuals crave; hence the trend.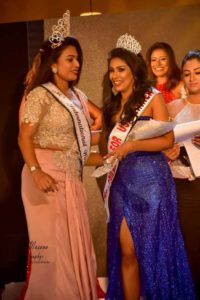 So, what's next? What plans do you have for the future?
My dream is to open my very own professional modeling school here in Sri Lanka. It's a big dream for sure but one which I intend to accomplish somehow.
BY: Hasitha Fernando